A Guide that May Help You Hedge Against Inflation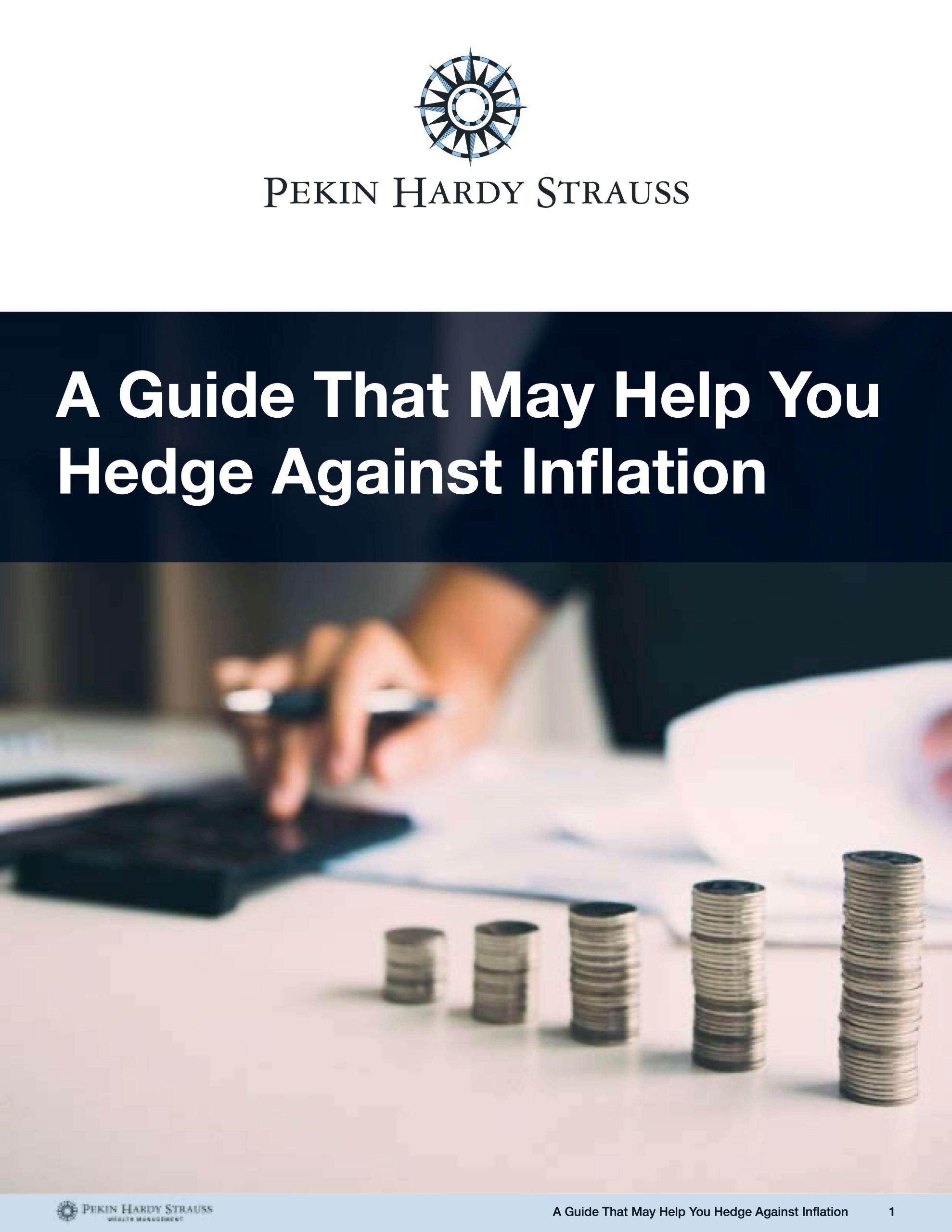 Overview
Use our downloadable inflation guide to help your portfolio. Investing in an inflationary environment is never easy. It requires unconventional strategies and an approach toward investing which assumes that it is no longer business as usual. It is a time where maintaining the real (inflation-adjusted) value of your net worth becomes the goal rather than growing it. Our guide aims to provide you with strategies that best protect yourself and your assets.
What You'll Take Away
What inflation is
How inflation impacts investments
Tips on how you may shield your portfolio from inflationary periods
Receive Your Free Whitepaper
To download your free whitepaper, A Practical Guide for the Socially Responsible Investor, share your email below. You will receive an email with a link to the whitepaper.
By submitting this form, you are consenting to receive emails from: Pekin Hardy Strauss Wealth Management, 161 N. Clark St. Ste 2200, Chicago, IL, 60601. You can revoke your consent to receive emails at any time by using the SafeUnsubscribe® link, found at the bottom of every email. Emails are serviced by Constant Contact.
This should not be considered a solicitation or offering of any investment products, funds or services to ineligible investors, investors for whom such products, funds or services are not suitable, or investors outside the United States.
This article is prepared by Pekin Hardy Strauss, Inc. ("Pekin Hardy", dba Pekin Hardy Strauss Wealth Management) for informational purposes only and is not intended as an offer or solicitation for business.  The views expressed are those of the author(s) as of the date of publication of this report and are subject to change at any time due to changes in the market or economic conditions. Pekin Hardy cannot assure that the strategies discussed herein will outperform any other investment strategy in the future. Past performance is no guarantee of future results. Because the application of Socially Responsible Investing (SRI) eliminates certain securities as investments, it may cause performance to behave either positively or negatively compared to strategies that do not screen for SRI criteria.