We are an impact investing firm in Chicago that seeks to generate positive returns by making prudent and disciplined investments on behalf of our investors.
We help individuals and families customize their portfolios to support their social and environmental principles, excluding firms or industries that don't align with their values and seeking out new investments with positive environmental, social, and governance (ESG) characteristics through our rigorous investment process.
Pekin Hardy Strauss has a long history of socially responsible investing – helping clients ensure that their investment portfolios support not only their financial goals but also their personal values. As researchers, we believe that ESG investing research increases our knowledge, and increased knowledge decreases our clients' investment risk.
As investors, we understand the importance of socially responsible investing by supporting good corporate citizens and avoiding poorly managed firms in our portfolios.
To determine if your portfolio is aligned with your values or if you want a workshop for your organization, please schedule a complimentary assessment with our ESG investing team in Chicago.
Through Appleseed Capital, our institutional investment management arm founded in 2006, we also provide funds and strategies for foundations, endowments, corporate retirement plans, investment consultants, intermediaries, registered investment advisers, and family offices around the country who want to ensure that their long-term returns can support their values through impact and ESG investing.
Appleseed Capital has created investment options which seek to:
Fully incorporate ESG analysis into our risk management approach
Integrate ESG analysis and negative screening into the investment process
Source Impact Investments
Provide a go-anywhere flexible investing approach to ESG investing
Leverage an experienced ESG research team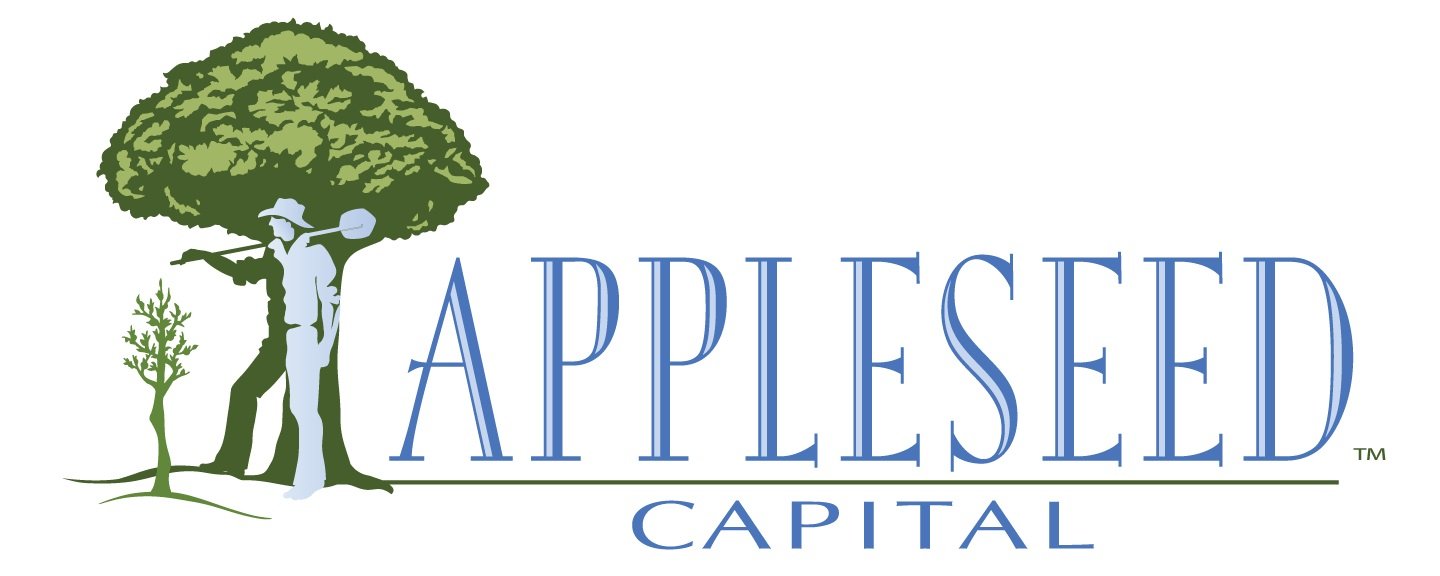 Impact Investing
We are long-term investors who recognize that value is not created in a single quarter or even in a single year. Long-term, enduring value is created over years of hard work through smart decisions and prudent long-range planning. We examine a company's Environmental, Social, and Governance (ESG) factors when we evaluate an investment, when we communicate with management, and when we vote on shareholder initiatives.
Shareholder Advocacy
Where appropriate we initiate shareholder advocacy efforts to encourage boards and management teams to be more transparent and responsible in ESG matters.
Dialogue with Management
We believe investors can have significant influence on the companies they own through informal engagement, proxy voting, and shareholder resolutions.
Proxy Voting
We vote proxies for our mutual fund shareholders in a manner that considers investors' interests and that encourages boards to govern companies more responsibly.  Our votes support management incentives that we believe are aligned with the creation of long-term value for stakeholders, encourage more transparent reporting on companies' sustainability initiatives, and bolster boards' efforts to govern more responsibly.
Shareholder Resolutions
Filing a formal resolution to ratify or request a specific action be taken by a corporate board is another way to encourage companies to become more sustainable.  In the past the firm has engaged in several successful resolutions influencing change in sustainable reporting, board diversity, board compensation and other key ESG metrics.
Because of the applications of ESG (environmental, social, governance) or Socially Responsible Investing (SRI) screens as part of an impact investing program, certain securities may be eliminated as investments. As such, it may cause performance to behave either positively or negatively compared to strategies that do not apply such screens.   
Contact
Get In Touch
We are here for you and would love to answer your questions about asset and wealth management. Fill out the form below and one of our experienced investment advisors will be in touch with you soon.