Pekin Hardy Strauss is a research-driven boutique wealth management firm that provides custom asset management services and personal financial advice.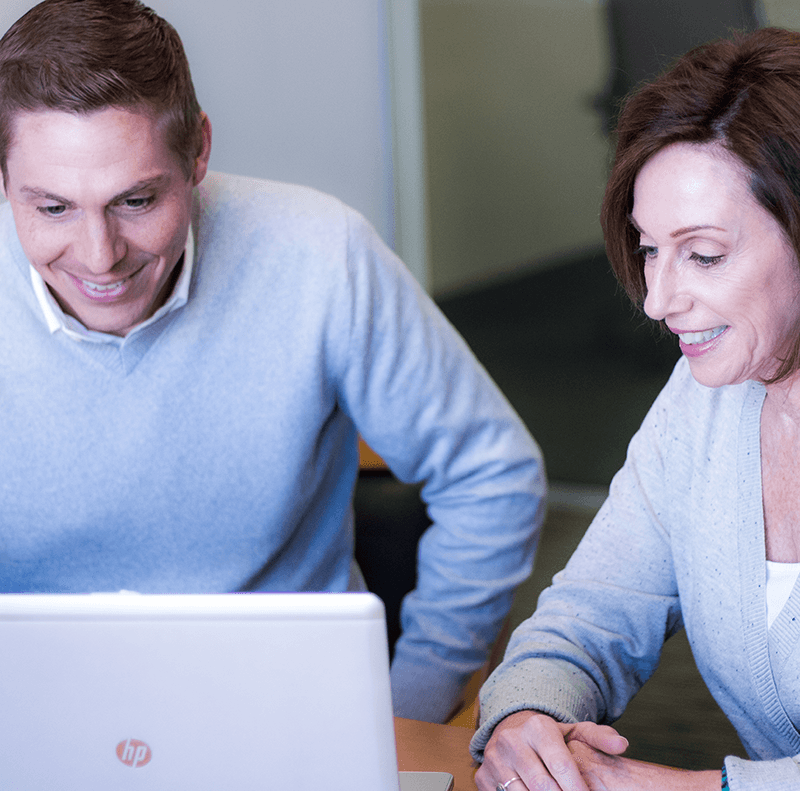 Pekin Hardy is a closely-knit investment management firm in Chicago that has grown over the past quarter-century as our founding clients, primarily family and friends, have referred their family and friends to us. 
Our clients' investment portfolios are managed by experienced asset investors who put our clients first and are dedicated to helping clients achieve their long-term financial goals and positive returns. Our client services team strives to provide our clients with outstanding service that is difficult to find elsewhere.
Experienced wealth managers are available to meet with clients in person, over the phone, or via video call for periodic account reviews. These helpful reviews provide a forum for a rich discussion covering numerous topics, including recent changes that may have occurred in our clients' financial lives, the current state of the markets, portfolio performance and positioning, and any other pertinent financial matters.
These meetings serve as one of the primary communication tools between our clients and us. Indeed, periodic account reviews are a key component of our broader financial planning process, providing us with important information that we use to monitor client progress as it relates to each client's customized financial plan.
Things change. Whether it's the birth of a child, the purchase of a new home, or a development in the markets, change is all around us. Being our clients' trusted advisor is an ongoing responsibility, and we are committed to helping our clients make sound financial decisions through all of life's twists and turns. We are here to provide the best advice possible for your specific needs.
Our clients consult us for advice on a myriad of issues, such as selecting a pension disbursement method, deciding what kind of IRA to open, and planning for a child's education. Our relationships with our clients are lifetime commitments, and we are eager to provide unbiased, financial advice to our clients all along the way.
We take pride in our expertise and the high quality financial services that we provide to our clients, but we are not experts on everything. We focus on what we do best – prudently managing our clients' assets and providing unbiased financial advice to our clients. However, our clients often require services that we do not offer, which is why we maintain an extensive network of highly skilled professionals, including accountants, mortgage brokers, insurance agents, and estate attorneys, among others.
While some firms choose to provide these services in-house, we have taken an independent approach to helping our clients obtain these services. We believe that this helps us avoid conflicts of interest that may otherwise arise as a result of recommending in-house services. In addition, maintaining a geographically diverse network of professionals gives us the ability to often recommend service providers who are conveniently located near our clients.
01
Define Client Investment Goals and Profile
The most important step in our portfolio management process is to identify our clients' investment goals. This process is driven by our clients' time horizon, tax situation, investment values, liquidity requirements, and risk tolerances. Where appropriate, we will work with a client to develop a bespoke financial plan.
02
Develop Long-Term Investment Strategy
After understanding each client's specific financial goals and profile, we create a personalized long-term investment strategy. This strategy integrates each individual client's constraints and goals with developments in the financial markets.
03
Review and Rebalance as Necessary
Our asset investment decisions and our investment allocation decisions are constantly re-evaluated as our clients' needs and objectives change and as our view of the investment environment evolves. We adjust our client portfolios where appropriate, all the while taking into consideration tax issues.
04
Value Investing Approach
Like Warren Buffett and Ben Graham, we practice a disciplined value investing approach using bottom up investing strategies that strives to minimize investment risk with clients' capital.
05
Execute a Customized Investment Portfolio
When we invest, we seek to optimize our clients' positive investment return consistent with the amount of risk that each client is willing and able to bear. Our research staff assists our portfolio managers in identifying good investments from a risk/return perspective, and our portfolio managers select investments that are suitable and prudent for each of our clients.
Contact
Get In Touch
We are here for you and would love to answer your questions about asset and wealth management. Fill out the form below and one of our experienced investment advisors will be in touch with you soon.